Organic Way (Oway) is the world's first professional organic hair care and styling line with biodynamic, organic and fair trade ingredients.
Their green chemists hand select the highest quality formulations to achieve professional results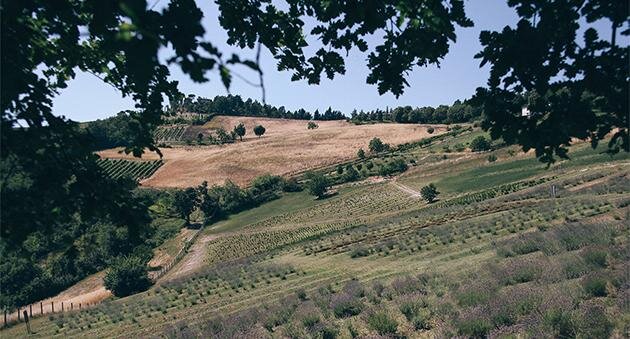 Oway's organic salon products take root on their family owned biodynamic farms in
Bologna, Italy –
where Italian quality meets nature.
Oway insiders call it OrtOfficina.
There they grow, pick and distill pure organic extracts, essential oils and hydrolates with zero chemicals, in accordance with biodynamic farming standards. Brought from half the world away, just for you.
We care
Great hair shouldn't only be possible after receiving our services, we at Every Piece Salon believe home care makes it or breaks it. Our amazing organic biodynamic products are grown and ethically produced in Italy utilizing a zero mile rule, so from seed to bottle on one property. With these standards Oway has produced a great range of products, our recommendation is coming for our services where we will nourish you and your hair, you will never settle for less.
Biodynamic: The first of the organic agriculture methods, this means that the ingredients used in these products were a part of an entirely interrelated process that is unique to the macro/micro climate that it was grown in. No artificial products, chemicals, or solvents were used in the life of these plants, so you know you're getting a truly natural product from the root.
Holistic: These products are a part of an entire system, and not just created with variously sourced parts or plants. The creators of these products took everything into consideration when designing these items.
Fair Trade Practices: This is a process that is set up to protect producers in developing countries receive beneficial trading conditions for their goods and services and establishes better trading opportunities for these same producers in already-established economies. It also protects/preserves the environmental standards that should accompany their products and promotes that from the beginning.
Sustainable Development: The practice that not only produces sustainable products through good growing/farming practices like those listed above but, also sustains and supports human development.
Schedule an appointment for consultation and speak with a stylist.